Bingo Night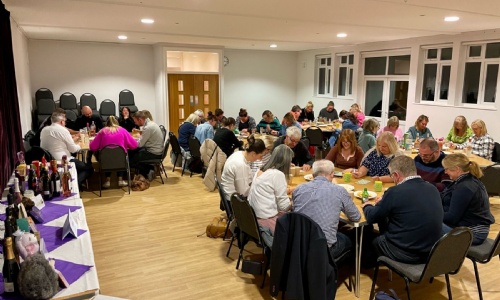 Prize Bingo Evening! The bingo and raffle event on Saturday evening at the Pavilion was
such a success. 42 parents, staff, villagers and friends came together to enjoy the games, it
got quite competitive. A big thank you must go to Emily Chudasama who spent a lot of time
persuading 30 local businesses to kindly donate prizes for the raffle, which included meal
vouchers, hairdressing vouchers, a children's bike and a Karcher cleaner! The event was our
most successful to date and we raised a staggering £1000! We are blown away by the
generosity, the money will make a world of difference to our school and our children and
allow us to update the home corner area for the early years children and purchase new
resources for our three other classes. On behalf of the school we would like to thank Natalie
King and Nicole Scarsbrook for organising the occasion.